Title Insurance is a means of protecting yourself from financial loss in the event that problems develop regarding the rights to ownership of your property.
Aitkin County Abstract Company are agents of Old Republic National Title Insurance Company, one of the top industry leaders of Title Insurance in the United States. They have been helping people for over 100 years, protecting property rights for individuals, businesses and government.
But what does title insurance actually do for you? Learn about title insurance from the resources on this page. If you're ready to place your order now or get a quote, use the buttons above.
Learn about Title Insurance
What does Title Insurance do?
About Old Republic Title Insurance
Homeowners Insurance vs Title Insurance
Coverage Comparison of Standard ALTA Owner's Policy and Homeowner's Policy of Title Insurance
The Importance of an Owner's Title Insurance Policy
Why Do I Need Title Insurance?
Title Insurance protects you from things that have already happened, but are unknown or hidden. View some examples.
What is a Full Alta Lenders Policy?
A Full Alta Lenders Policy is a full coverage policy that insures the lender against loss due to unknown defects in title and ensures that the lender has a valid and enforceable lien on the insured property.
What is a Full Alta Owners Policy?
A Full Alta Owners Policy is a full coverage policy that insures the owner of a property against title defects that existed prior to the issuance of the policy. For a one-time premium, the policy covers financial losses up to the amount of the policy and the full cost of any legal defense of your title when valid claims are filed for as long as you own the property.
What is a Junior Policy?
A Junior Policy is a limited coverage policy showing outstanding encumbrances against a property. This policy is usually used for second mortgages. This policy is designed for one-four family residential properties and can not be used for commercial properties or bare land.
An uninsured report (O & E Report) is available which identifies the current owners of a property and existing encumbrances.
What is a Plat Drawing?
A Plat Drawing provides a non-surveyed drawing of residential properties based on physical inspections and an inspection report identifying various characteristics of the property.
Get a Title Insurance Quote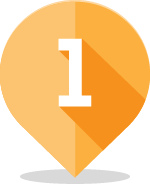 Get a Premium Quote for Title Insurance by using the calculator provided by our underwriters, Old Republic National Title Insurance Company. Clicking the link will open a new tab on your browser. The calculator will provide you with an estimated amount for title insurance.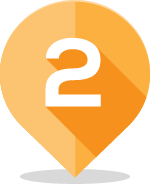 Find the related fees for your specific needs.
These are additional fees to the Title Insurance Premium amount.
Fees For Residential Sale with Mortgage
Closing Fee: $300.00

Title Service Fee: $550.00


Includes: Title Exam, Title Search, Name Search, Special Assessment Search and Plat Drawing
Payoff Processing Fee: $35.00

Courier Service Fees: $35.00

Wire Service Fees: $35.00

MRT: $.0023 x Mtg Amt.

Recording Fees: $46.00 per doc.

Well Disclosure: $50.00

Recording Service Fee: $30.00
Please Note: Pursuant to regulations, the above fees include charges that may shift to the seller if so provided in the purchase agreement.
Hennepin & Ramsey counties charge MRT at .0024 x loan amount plus a $5 conservation fee.
Fees For Refinancing
Closing Fee: $250.00

Title Service Fee: $475.00
Includes: Title Exam, Title Search, Name Search, Special Assessment Search and Plat Drawing
Payoff Processing Fee: $35.00

Courier Service Fees: $35.00

Wire Service Fees: $35.00

MRT: $.0023 x Mtg Amt.

Recording Fees: $46.00 per doc.

Recording Service Fee: $30.00